5 Essential Tips for Building Your Successful New Veterinary Practice
SHARE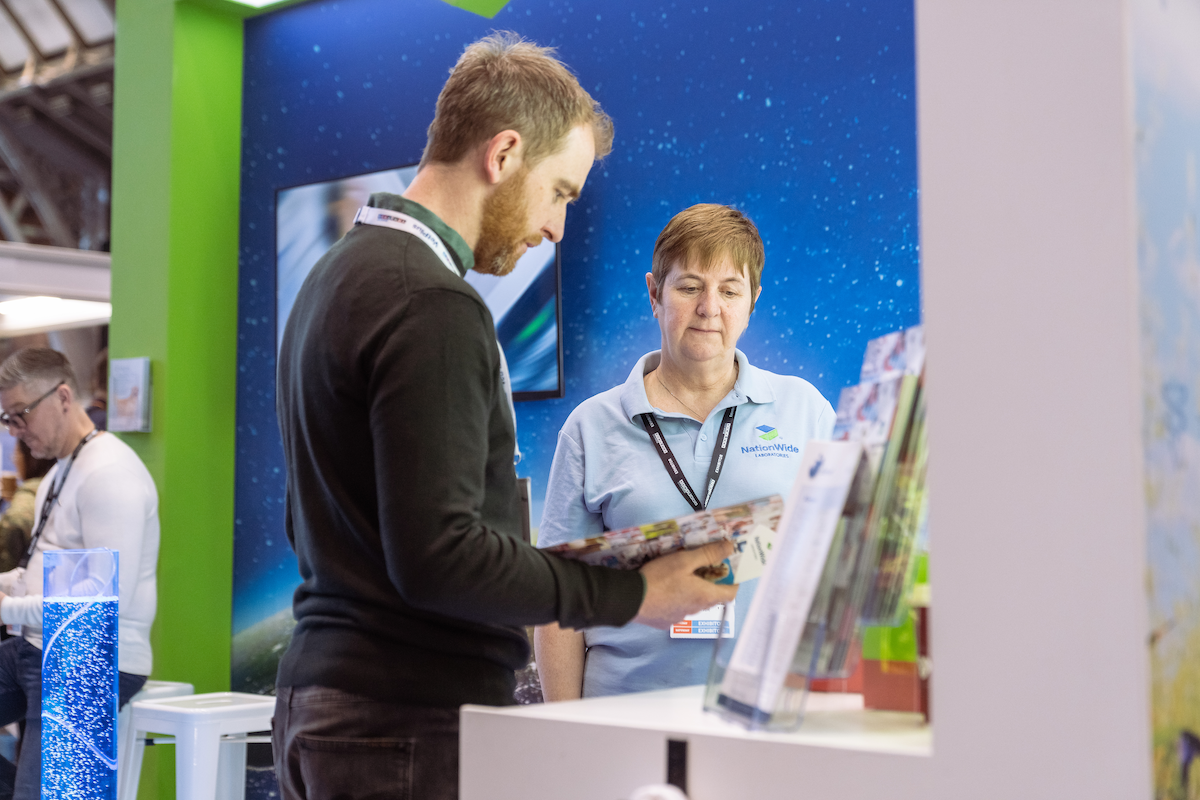 Unleash your veterinary practice's potential by following these top tips.

Setting up a new veterinary practice involves careful planning and consideration. Here at NationWide Laboratories, we understand how challenging this process is, so we have spoken to a few veterinary professionals who have made this jump and put together some useful tips. Here are five essential aspects that every successful business owner should consider to ensure they build a practice that will flourish for many years to come.

1) Don't skimp on the market research

Thorough market research is the foundation of a good business plan. Market research will help you to understand the demand for veterinary services in your area, identify the competition and determine your unique selling points – all of which will impact the future success of your business.

Practice Type
Decide where your focus will lie and what kind of patients you're hoping to treat. It may be a noble aspiration to cater to all species, but is that a realistic offering and do you have the relevant expertise?
Once you've settled on whether your practice will be for small animals, equine, farm, or other species, you'll need to ensure there will a demand for it in your chosen area. If the local town is already served by multiple practices, it may be more challenging to differentiate the services you offer to rival the competition.
Regardless of the type of practice you are creating, you'll need to register with the RCVS and ensure you have your books in order.

Location
Whether you're looking to lease an existing building or construct purpose-built premises, the location of your new practice is paramount to its success. You may have found the ideal property, but have you considered how accessible it is and whether the parking is convenient for your potential clients?
Additionally, you should factor in not only how easy it will be to expand your building as your business grows, but whether the surrounding area has housing and infrastructure development in the pipeline. More houses = more potential clients and more local development = higher footfall.

2) Carefully plan your services

You've settled on your chosen species niche, now it's time to think about the range of services you will offer. Choosing the right services will determine how attractive your practice is to a new client and whether they will need to go further afield for more specialist offerings such as referral-level surgery, physiotherapy or import/export services.

Service Types
Decide on the range of services you will offer, such as wellness checks, vaccinations, surgeries, dental care, and emergency services. Spend some time researching your target client and tailor your services to meet their needs, making sure to offer high-quality diagnostics, unique treatments and solutions to distinguish you from your competitors.

Costs
Spend time working out the ideal pricing strategy for your target market. How much is the average customer willing to pay for a particular service in your area? Once you've worked out your customer's budget, you'll need to make sure to factor in not just a sufficient profit margin but also the full cost of executing that service – this may include multiple members of staff, facilities, kit and time!


3) Choose your suppliers wisely

Starting a new veterinary practice will inevitably come with a long shopping list of facilities and equipment to lease or buy to fulfil your chosen services. Remember to factor in the space you have available, as well as plan long-term for larger investments such as state-of-the-art diagnostics machines.

Software
Your practice management system (PMS) will underpin all your clinic's processes, from booking client appointments, managing patient records and organising staff rosters. Choosing the right PMS can make all the difference in ensuring your team have a seamless admin experience.

Equipment and consumables
From drapes to Debakeys, you will have hundreds of items you will need to stock your practice with. A trusted wholesale supplier can ensure you have reliable deliveries of the items you use regularly.

External support
Unless you're setting up a large hospital, you'll likely need to source external vendors for some services. Establishing a good relationship with your nearest referral centre, as well as facilities such as hydro pools, will make your life easier in the long run.
As diagnostic technology is rapidly progressing, in-clinic analysers are becoming increasingly popular. However, access to an experienced reference laboratory is something no good practice can be without. Choosing the right external laboratory for your needs will improve your practice's efficiency and ensure you have a broad range of diagnostics at your fingertips.


4) Expand your online presence

From marketing to consultations, a hefty proportion of business activity takes place online nowadays.

Social media
In addition to a well-designed website, no practice can be without a suite of accounts across the most popular social media platforms. Having an online presence can not only be an effective way of advertising your practice, but you can also use the opportunity to create valuable educational content for your clients and followers, establishing trust in your new practice.

Telemedicine
Virtual healthcare is becoming increasingly common in the human world, and clients are seeking a similar experience for their pets. The convenience and accessibility of telehealth are major advantages to clients, so consider whether you want to incorporate this into your new practice. You can scale your offering from the ability for clients to book their appointments online, right up to offering full digital consultations – something you can outsource to a dedicated veterinary telemedicine provider if you prefer.


5) Spend time on staffing

It goes without saying that at the heart of any veterinary practice is its team. Even with all the best equipment in the world, hiring a caring and competent team is vital for practice success.

Hiring
As well as the clinical team of vets, nurses and veterinary care assistants, you'll need to think about hiring experts to help run your business. These may include accountants, practice managers, receptionists, and legal support.
Regardless of the roles you're looking to fill, hiring can be a time-consuming task so consider enlisting the help of agencies. Seek employees who are hard-working, enthusiastic and bring a variety of skill sets to the workplace.

Benefits
Once you've got your team in place, it will pay to build a positive culture of growth and support. The current challenges of the veterinary profession are well-known, and building a new practice is an opportunity to do things a little differently. Think about how you can incorporate meaningful employee benefits such as private healthcare, extended sick leave or flexible working.
Even though you're likely to be very busy in your first months as a new practice, take time to establish routines that enable good communication and offer opportunities for connection and learning. Your team will be happier and all the more productive in a healthy workplace.
---
Building a new veterinary practice is an exciting venture and, with the right planning, can transform the process from feeling daunting into one that is rewarding and full of opportunity. However, remember that launching a successful veterinary practice takes time and effort. Being passionate about animals and committed to providing high-quality care will significantly contribute to the practice's long-term success but make sure to seek advice from industry experts and experienced practice owners to gain insights and avoid common pitfalls.
At NationWide Laboratories we understand that when you only start your new practice journey personal support and professional advice might be crucial to your success, so when you need it most our pathologists, laboratory scientists, customer excellence advisors and a team of experienced territory managers are always available to talk to you over the phone or in person and they do their best help you achieve your diagnostic and therapeutic objectives as well as run an efficient business.