NVS Limited launches new group identity
SHARE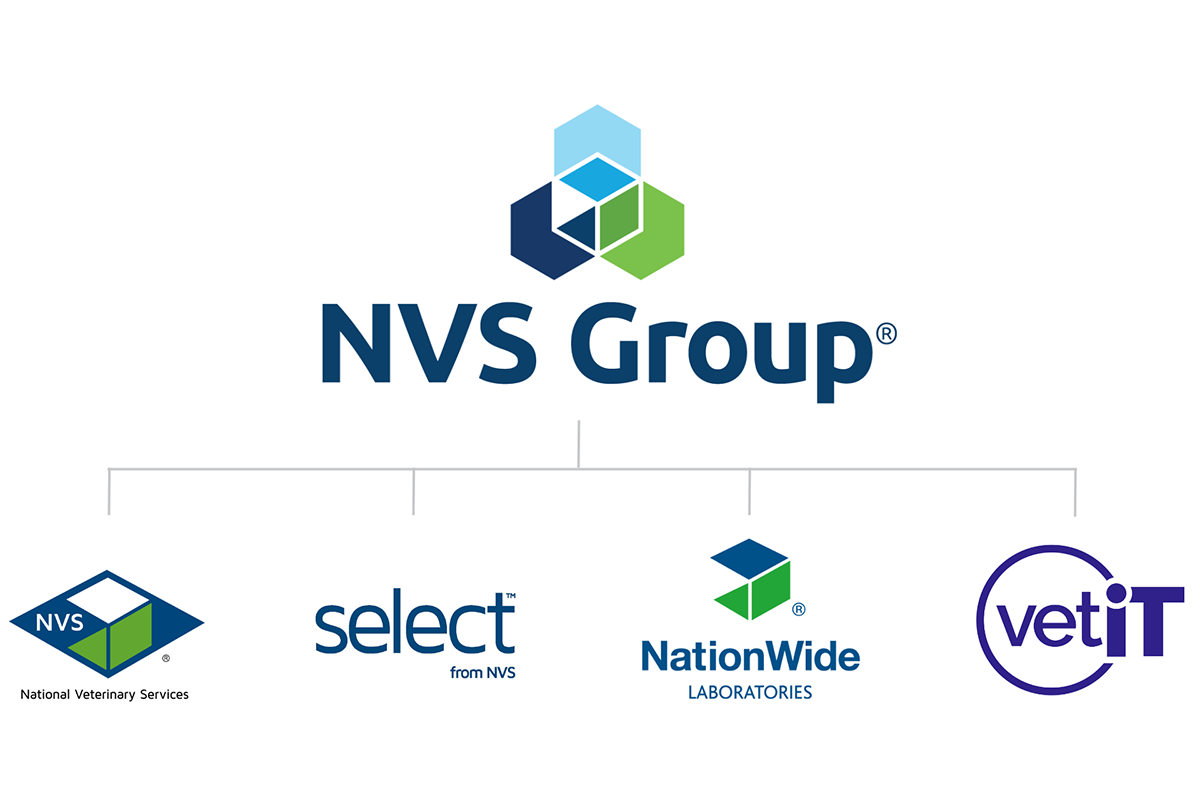 NVS Group, emphasising their commitment to excellence in animal health
NVS Limited (NVSL), the UK's leading provider of animal health products and services, is excited to unveil a new group identity – NVS Group. A strategic move that represents the group's evolution, growth, and commitment to delivering a positive difference to animal health through the highest quality services and products. The branding includes a new group name, visual identity, and strapline that reflects the group's shared values and vision – "Delivering excellence in animal health".
NVS Group unifies the four brands: National Veterinary Services (NVS), Select from NVS, NationWide Laboratories (NWL), and VetIT as a cohesive family and offers veterinary practices an end-to-end service; through the wholesale supply of medicines, products and consumables to laboratory services and industry-leading practice management software.
"We are thrilled to introduce the NVS Group brand identity," said Martin Riley, MD. "This new group identity­ emphasises our commitment to supporting veterinary practitioners with everything they need to run an efficient practice. Customers can trust the NVS Group to be a reliable partner who is committed to service excellence, which can help free up their time to concentrate on what they do best – delivering exceptional animal care".
The roll-out of the new NVS Group brand identity commenced in June 2023. However, it's important for customers to note that there will be no changes to the individual identities of the four brands that form NVS Group. Each will preserve its own unique and established brand recognition.
With over 40 years of industry experience and a proven track record, NVS Group offers customers a single point of contact for all product, software, diagnostic and testing needs. Customers are welcome to choose to work with just one element of NVS Group, or use the services of all four, being assured that they will receive the same tried and trusted, industry-leading level of service that ensures we deliver excellence in animal health.
About NVS Group:
NVS Group (formerly known as NVS Limited) is the UK's leader for veterinary products, software and laboratory services. NVS Group aims to support veterinary practitioners with everything needed to run an efficient practice through trustworthy delivery and unrivalled customer service.
NVS Group encompasses National Veterinary Services, the market leader in veterinary wholesaling and distribution; Select from NVS, a range of veterinary consumables sold exclusively by NVS; NationWide Laboratories, a UKAS accredited diagnostic laboratory with a comprehensive portfolio of tests and profiles, world-class expertise in veterinary pathology and personal service aimed at helping practices to successfully achieve their diagnostic and therapeutic objectives; and VetIT, the high-quality practice management software solution for digital practice efficiency.

NVS Group employs more than 700 people in their head office and main warehouse in Stoke-on-Trent, eleven depots across the UK, three laboratory sites in Poulton-le-Fylde, Cambridge, and Newton Abbot, and software development headquarters in Malmesbury.