NationWide Laboratories at the London Vet Show
SHARE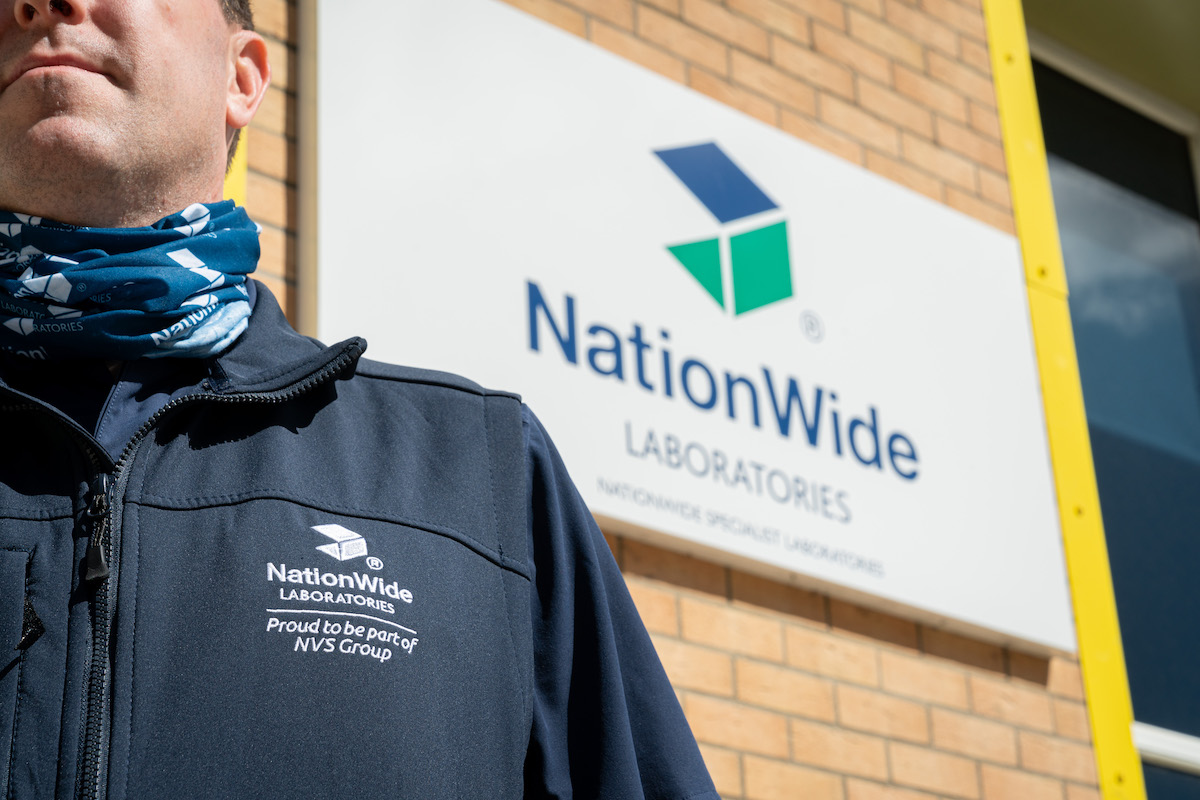 Partnerships to Ensure Effortless Customer Experience
NationWide Laboratories, a proud member of the NVS Group, is excited to showcase its latest advancements and partnerships at the upcoming London Vet Show. With a focus on integration, technological innovation, and collaboration, we are striving to provide the best laboratory diagnostic solutions for vets and their patients.

This year at the London Vet Show we aim to emphasise how being part of NVS Group benefits our clients and helps to enhance their customer experience. For example, with the support of NVS Wholesale distribution network, we are running a robust courier service in eligible parts of the country to guarantee quick and secure transport of your samples to our laboratories. We are also keen to announce new ways of integration of our services with our sister company VetIT, a leading veterinary practice management software.

As a member of NVS Group we support the "New Practice Academy" initiative at the London Vet Show. For new start-ups in the veterinary industry, choosing the right partner is crucial for success. NationWide Laboratories offers unparalleled support to new practices. With our extensive experience and comprehensive range of services, we can assist new practices in establishing efficient diagnostic workflows.

In line with our commitment to embracing digital advancements, we invite you to take part in "Say What You See" competition on our stand. This competition encourages veterinary professionals to explore the possibilities of our digital pathology by using digital images. Participants will have a chance to win exciting prizes and practice their diagnostic skills in the digital age.

Another partnership we are presenting this year is our collaboration with Volition, a company known for its advanced diagnostic technology. Through this partnership, we have developed a comprehensive service package that combines the expertise of NationWide Laboratories with Volition's innovative Nu.Q® Vet Cancer Test. It is a simple, affordable, easy to use blood test for healthy, older dogs as well as younger dogs with an increased risk for developing cancer in their lifetimes, such as those with familial history and certain breeds. Alongside other routine blood work and imaging, this test may help find cancer at an early stage, before symptoms appear, allowing for a better chance at effective treatment. For more details, please speak to our team.

At NationWide Laboratories, we strive to update and continuously improve our services. This autumn we have introduced a new testing method for our allervet® service: PAX® Pet Allergy Xplorer Test powered by Nextmune. This method allows vets to accurately diagnose allergies in dogs, cats and horses, enabling targeted treatments and improved quality of life for their patients.

In conclusion, NationWide Laboratories, together with NVS Group, is dedicated to providing integrated, innovative, and reliable diagnostic solutions for the veterinary community. The London Vet Show is an exciting platform for us to showcase our latest partnerships, advancements, and commitment to supporting vets in delivering the highest standard of care to their patients. Visit our stand F55 to learn more about our services take part in our engaging activities.
NationWide Laboratories: delivering excellence in animal health
NationWide Laboratories is committed to making a positive impact on animal health by offering innovative products, technology and laboratory services to your veterinary practice. We have been providing a comprehensive range of veterinary diagnostic services since 1983. Our expert teams can assist you in making decisions on relevant testing for companion, exotic and farm animals. We offer full interpretation in a range of testing areas including biochemistry, haematology, cytology, histopathology, endocrinology, microbiology, etc. Our sample collection service is powered by NVS.
LinkedIn: https://www.linkedin.com/company/nationwide-laboratories/
Twitter: https://twitter.com/NationWideLabs
Website: https://www.nwlabs.co.uk/
Email: info@nwlabs.co.uk